Having fun on Main Street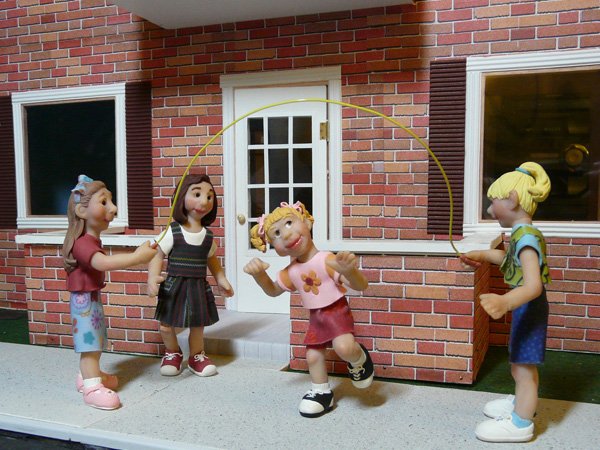 What could be better than a sunny spring day, an empty sidewalk and a jumprope? Nothing that these four little girls can think of. They've found a perfect spot for their favorite outdoor activity. The sidewalk is nice and smooth right in front of the duplex and they can even hear the piano in Mrs. Mueller's apartment.

A bit about this scene: Girls are approximately 4 inches tall. All are made of polymer clay, using no molds. Their clothing and shoes are also clay, as is their hair. Jump rope is coated wire with clay handles.



---
Tulip Square LLC, P.O. Box 163 Brookfield, WI 53008-0163
©2010Tulip Square LLC
This site designed and maintained by 13sites.com - a division of Tulip Square LLC