Madra, the Artist in the Park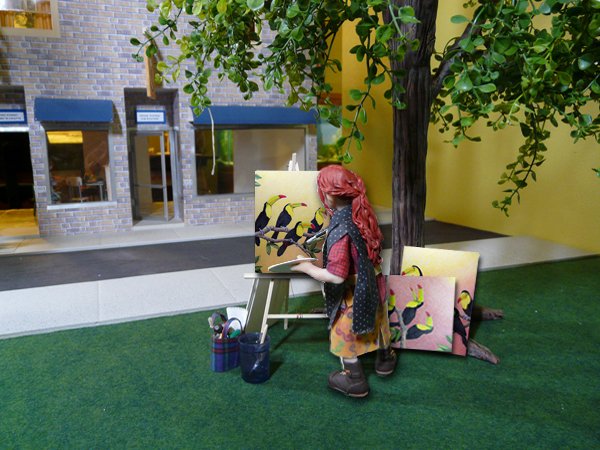 This is Madra. On any nice day, she loves to haul all her art supplies to the park and paint there all day. It isn't so much that she loves the fresh air or the trees, or the smell of flowers, though she does enjoy those things - she just loves the thought of a possible audience. She paints flowers, portraits, landscapes, seascapes, modern art, whatever, she'll give it a try.

A little info on Madra's scene: It is 1:12 scale, to fit in a scale dollhouse or town. Madra is about 5-1/2 inches tall. She's hand made of polymer clay, using no molds at all. Her clothing, shoes and hair is also clay. I style the hair for each doll individually, as well as their clothing. I made everything for Madra, including her easel, paintbrush, palette, tote bag full of supplies, water cup and her artwork. If you look closely, you can see the acrylic"water" in her container. It was made with that product that looks like real water, for in vases with silk flowers.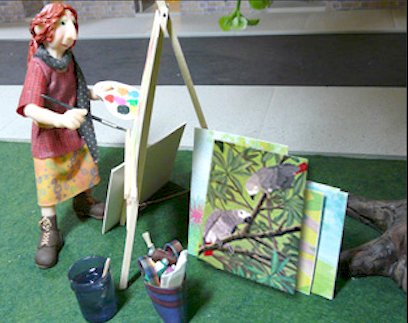 ---

Tulip Square LLC, P.O. Box 163 Brookfield, WI 53008-0163
©2010Tulip Square LLC
This site designed and maintained by 13sites.com - a division of Tulip Square LLC